When it comes to organising an event, one of the taxing tasks is to arrange food for the attendees, isn't it? So, let's decrease that stress from your shoulders and introduce you to different types of canapés that you can order in London. Let's have a look at this article.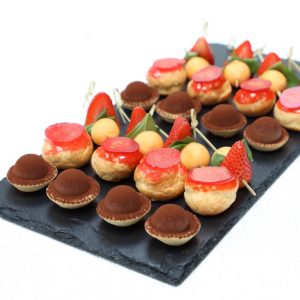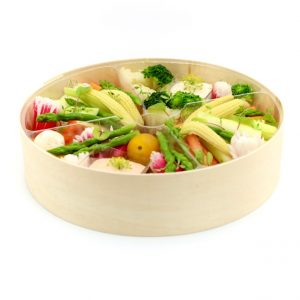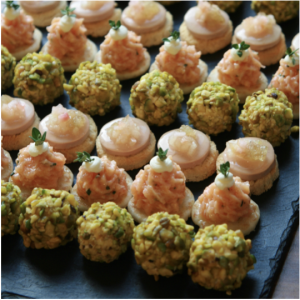 Canapés, also famous as tidbits, are treated as appetisers and are served before the main course. These dishes compliment almost every drink and are perfect for every event or a party of short duration. One of the best things about them is they don't demand enough time for preparation; hence, giving you another reason to select them.
So, if you are going to organise any event very soon, you can easily get Canapés in London. If you are dubious about what to choose, then different types of Canapés can gel well with the theme of your event. Read on and find out which one is going to suit your requirements best:
When it comes to organising appetisers that would go perfectly with drinks at the event, Cold Canapés should be your choice. Regardless of the duration of your event, get an abundance of Canapés Delivered in London and offer something unique to your guests to taste. Be it a wedding or a business event; they can be a precise fit everywhere.
Also known as Verrine, these shot glass canapés can fill the void of stylish food items. With each layer, these appetisers just become more delicious. One of the best things about shot glass canapés is their structured presentation. They come in short glasses and are quite easy to assemble; hence, perfect for cocktail or bachelor parties.
You have to prepare these hot canapés with fish, vegetables, or meat, just before the start of your event. Delicious and tempting in taste, this variety of canapés is surely going to allure your guests. Not just that, but they also come in distinct variants, such as mini pudding, mini burgers, and more. They just need a little warming up and then are good to serve.
These delicious canapés are prepared by using French recipe. These canapés can satiate the craving for a dessert after a happy meal as they are made with finest and handpicked ingredients. Be it Tart, Chocolate, Macarons, or something else that you want; these canapés prove out to be an amazing thing at any event.
To sum it up, these are the top acknowledged canapés that you can order whenever you are hosting an event. Along with several benefits, these canapés save your time as well as money. So, if there is an event coming around and you are the sole manager of it, these different types of Canapés can lower down your burden of arranging food for your guests. Order them and treat your guests to something new and delicious. However, make sure you choose the right shop to get good quality canapés right at your doorstep.