La Galette des rois recipe .
Traditionally, the galette des rois is made to celebrate Epiphany, which falls on the 6th of January, twelve days after Christmas. The cake is eaten in celebration of the arrival of the three kings who have traveled from afar with gifts for the newborn baby. In practice, people eat thisgalette throughout January and, dare I say, it is a rather unreligious event for most.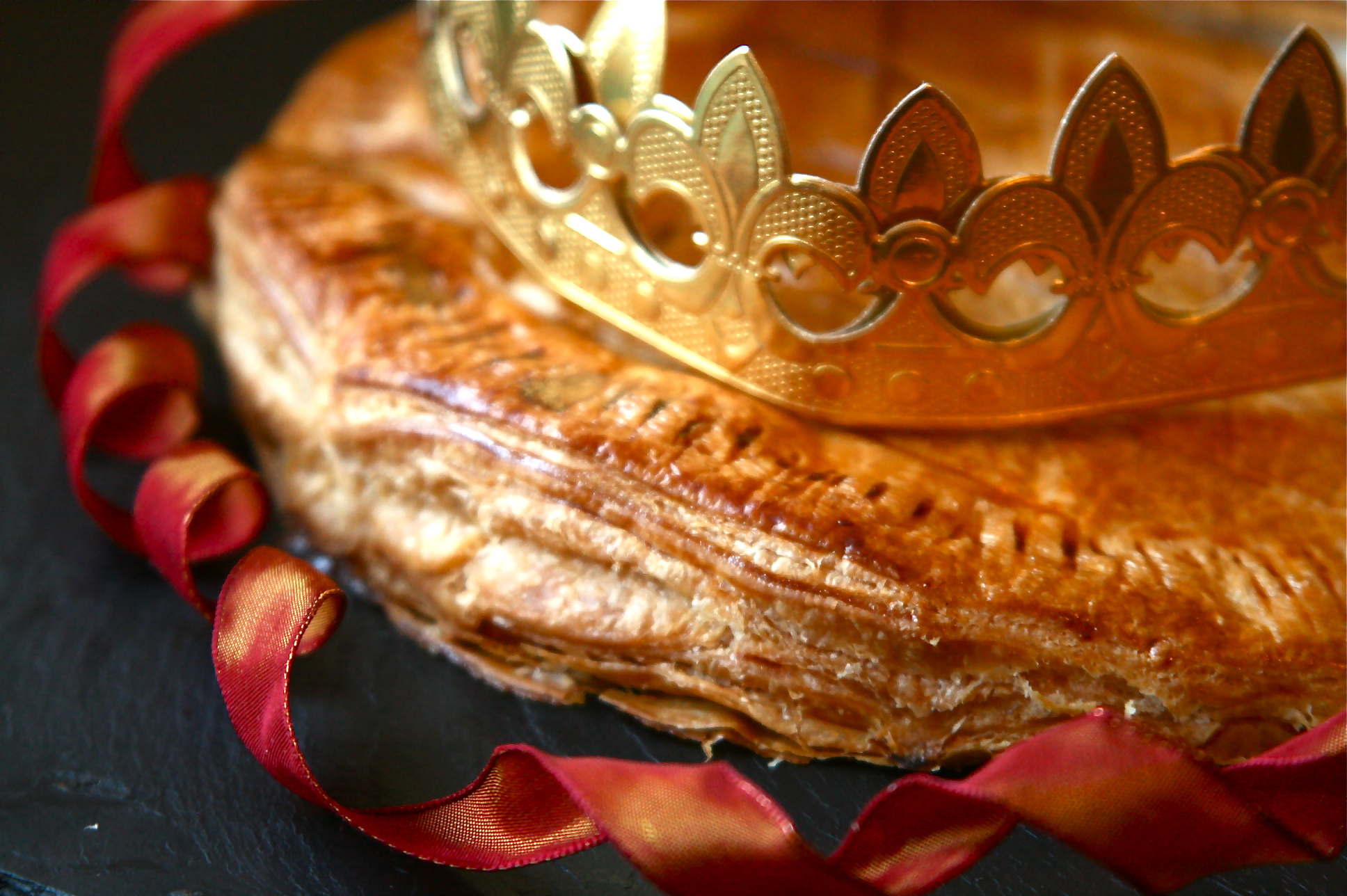 A dried bean, known as la fève, is hidden in the cake, and whoever receives the bean in his piece of cake, is crowned king or queen for the duration of the party. Other popular traditions, include having the youngest member of the gathering sit under the table and designate to whom each piece of cake should be served.\
Preparation time: 20 minutes
Baking time: 30 min
2/3 cup sugar
1/2 cup butter, softened
1 cup ground almonds
2 eggs + 1 egg for painting
1 tablespoon rum (optional)
1 pound puff pastry (2 rounds)
1 large dry bean or fève figurine
To make the frangipane, blend the butter with the sugar until well combined. Blend in the almonds thoroughly. Beat in the 2 eggs one at a time and then the rum if you are using it.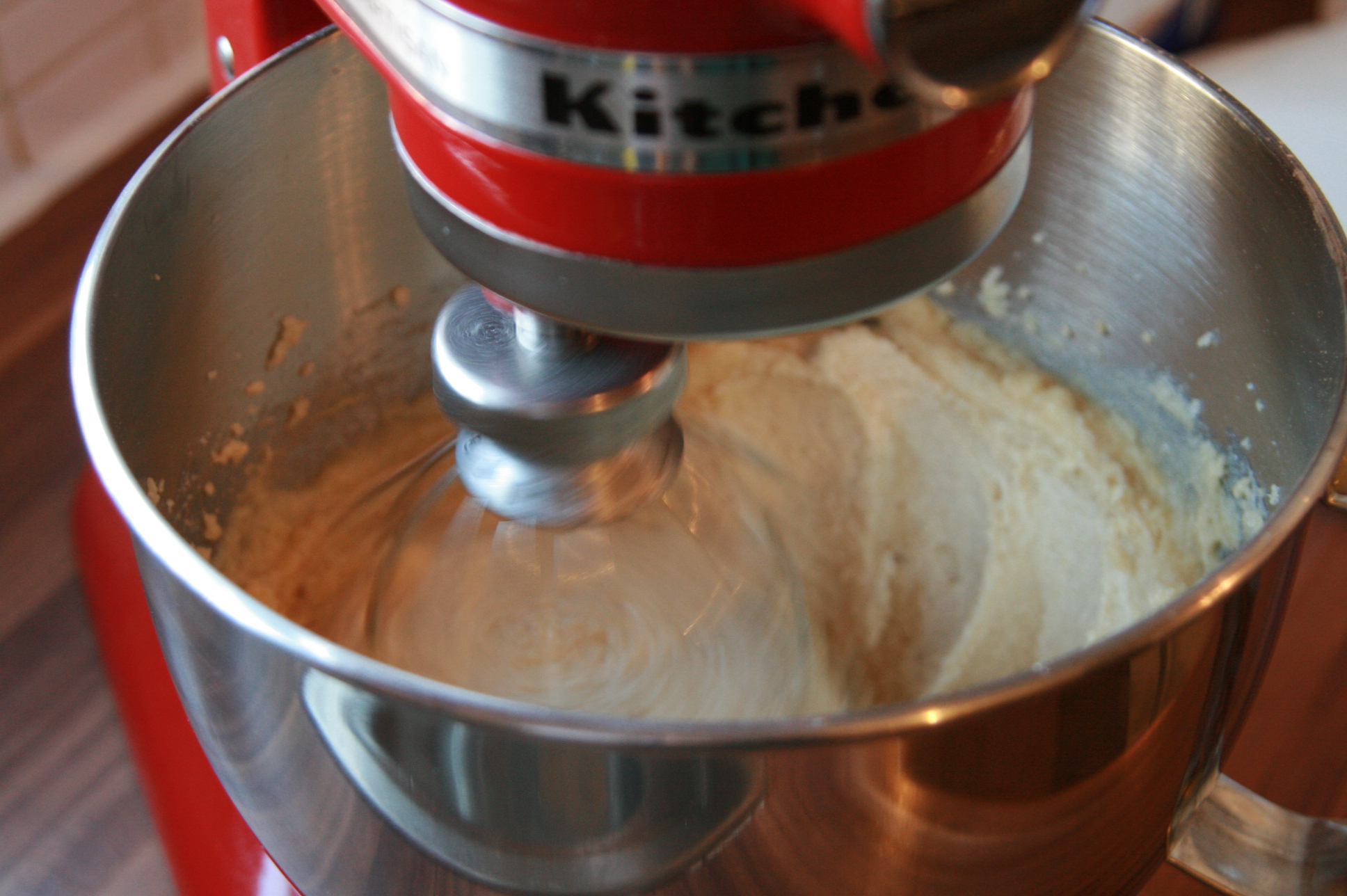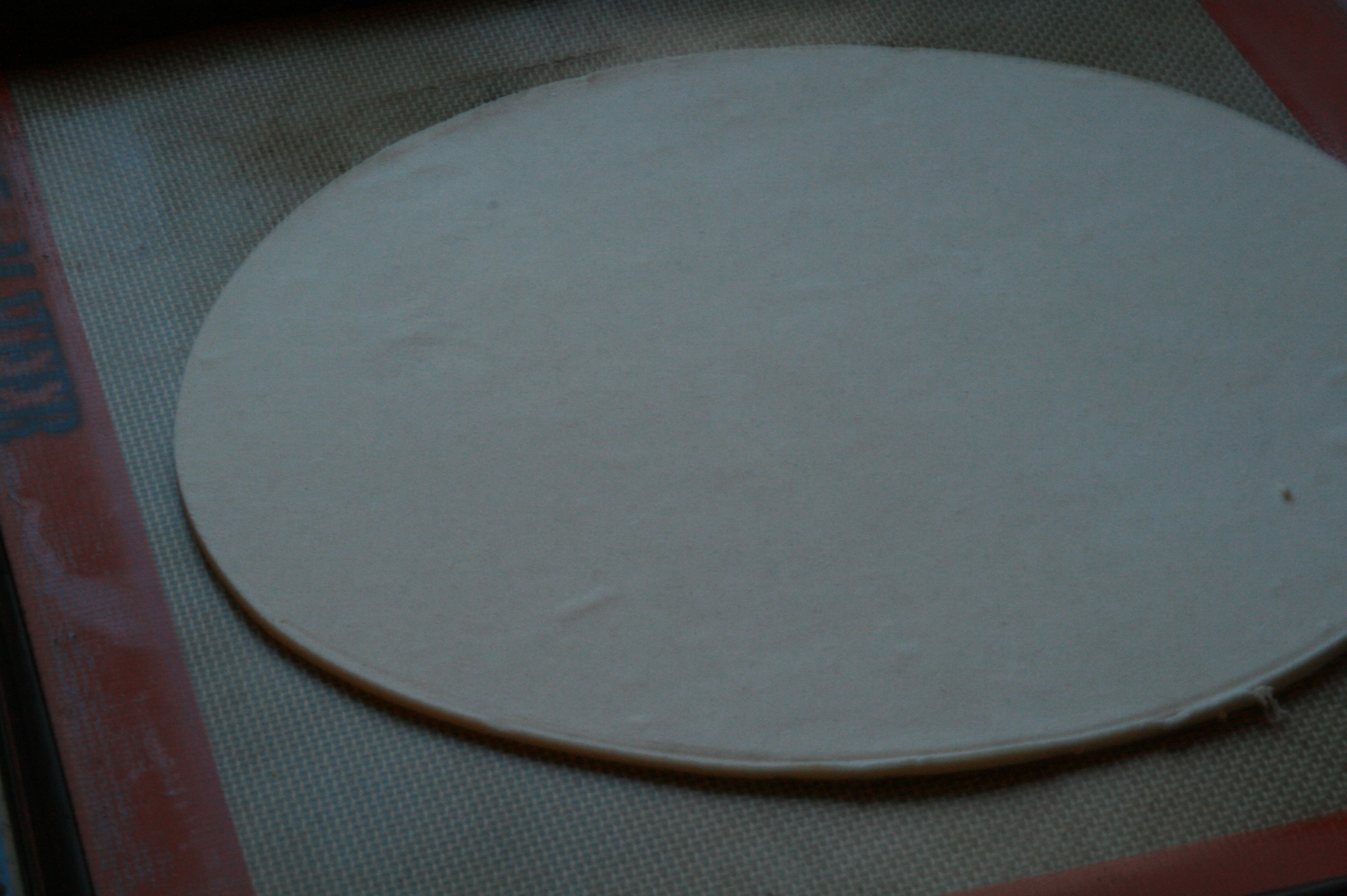 In a small bowl, beat the remaining egg.
Roll out half of the puff pastry into a round about 12 inches in diameter. Place it on a wax paper lined baking sheet. Using a pastry brush, paint the outer 1 1/2 inch circumference of the pastry with beaten egg.
Spread the frangipane in a round in the center of the pastry so that it just meets the painted on egg. Press the bean into the frangipane somewhere close to the outer edge.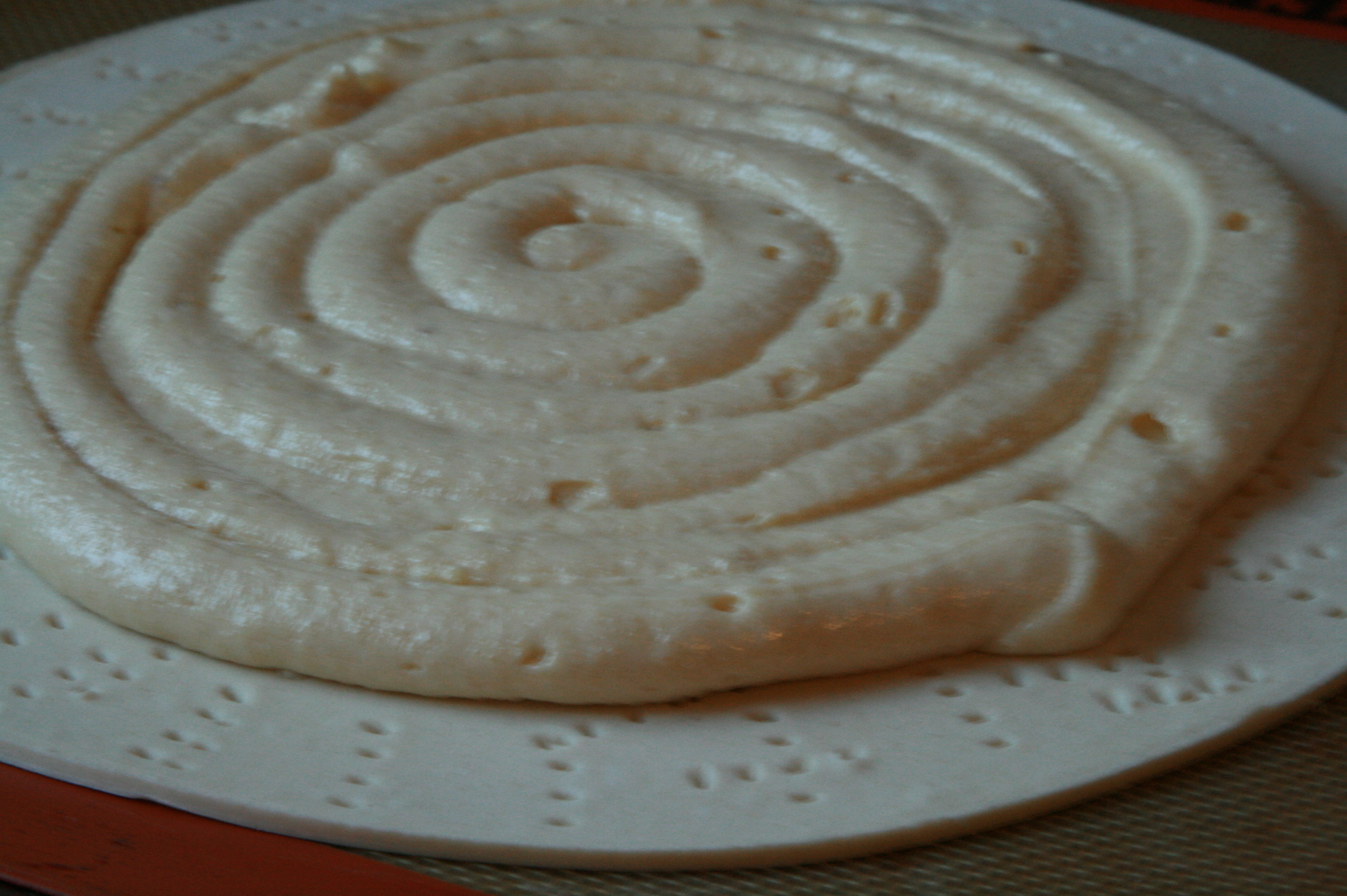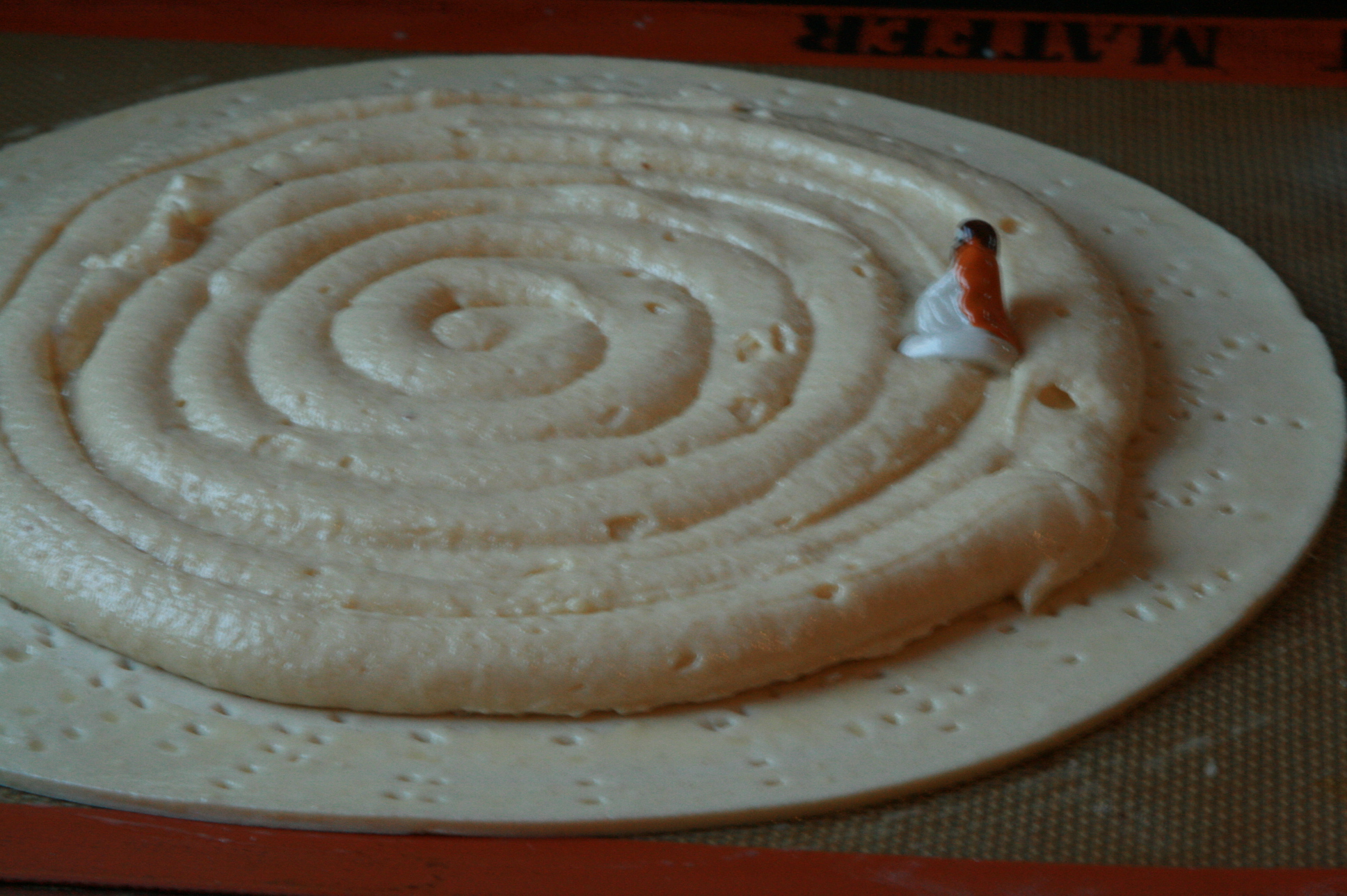 Place the other puff pastry (rolled out into an equally sized round) on top of the first. Use the times of a fork to press the edges closed. Brush the top of the galette with the beaten egg.
Use a paring knife to etch a pretty pattern into the top of the galette. Traditionally this is in a cross-hatch pattern, or concentric half circles, but you can make up your own pattern if you are feeling creative. Don't cut through the pastry, just etch.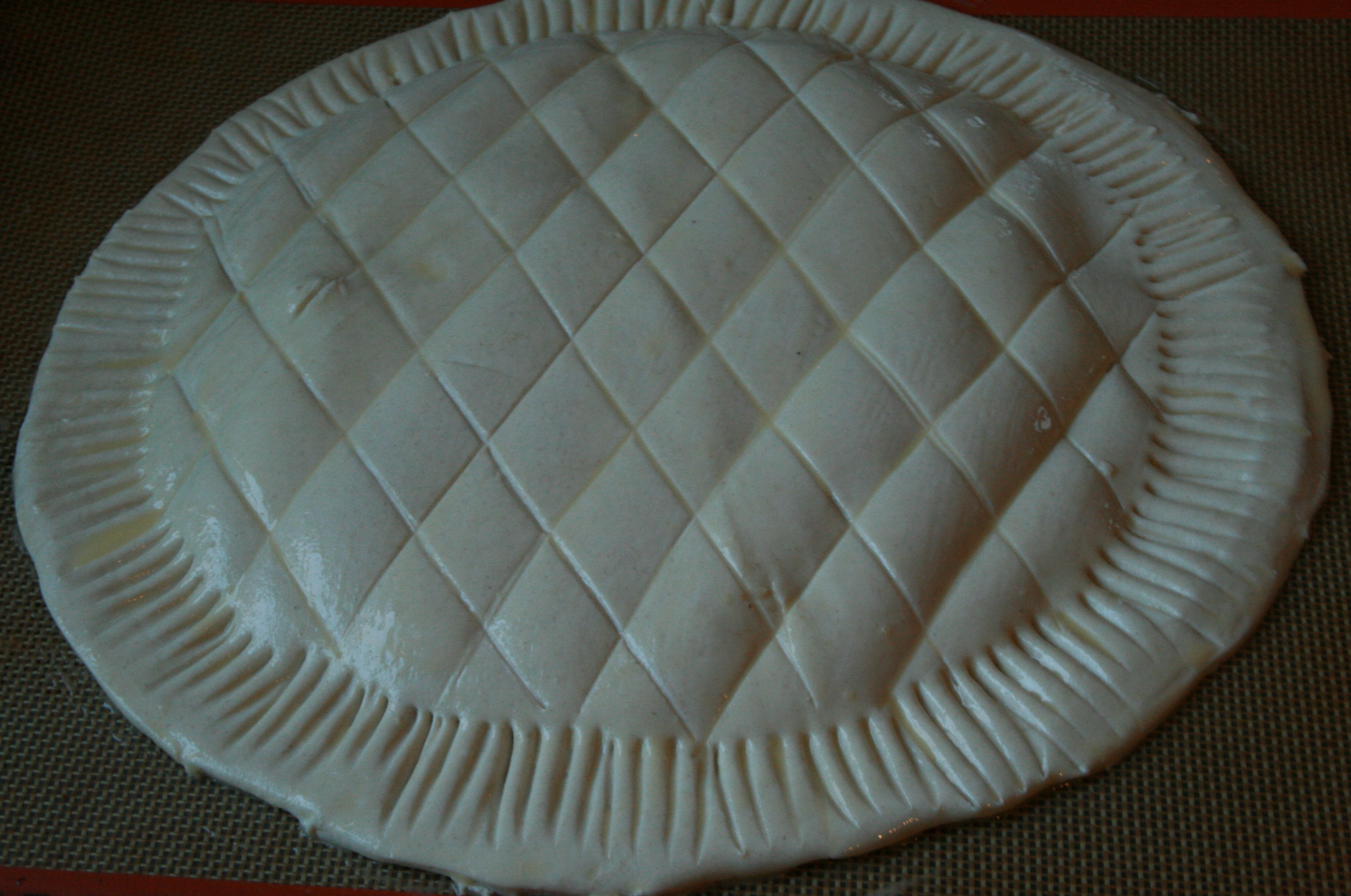 Cut a small hole in the center of the pastry to allow steam to escape. Place the galette in the refrigerator to cool for at least 30 minutes before baking. You can make it a day in advance as well – just be sure to keep it refrigerated.
Preheat the oven to 200°F. Place the refrigerated galette in the center of the oven and bake for 30 to 35 minutes or until the top is dark golden brown. Serve warm.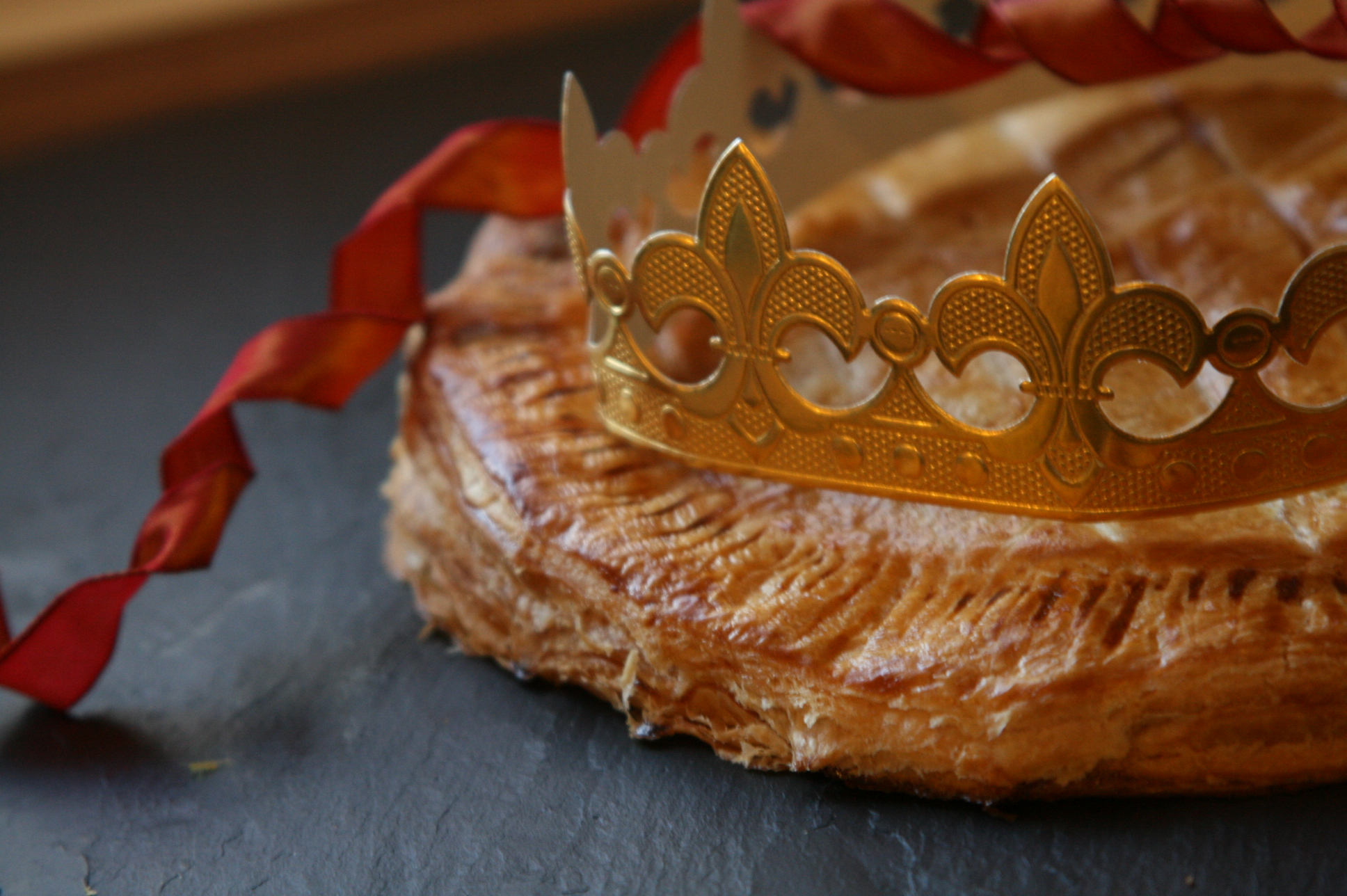 Makes 8 servings.
Bertrand